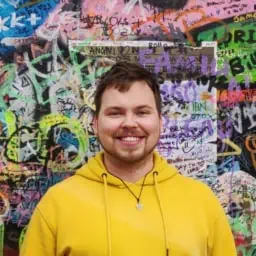 Howdy!
My name is Valtteri. Welcome to my small hand-crafted corner on the internet.
I am a recent graduate of Tampere University with a computer science degree. It only took seven years! Currently I'm working as a software specialist and a CMS certified scrum master at Mylab.
Since like forever I've been fascinated by the concept of small web, the art of hosting and blogging as well as projects like The 512KB Club (member of team Green let's goooo). I've always wanted to take part in them. And now – even though I suffer from perfectionism – here we are. With the corny footer and all. Don't judge too hard.
If you want to see me in a bigger corner, try Instagram. That's my most used social media. There's also GitHub but it's been pretty quiet there.